Paper making has been the economic backbone of Lee, Massachusetts, as well as other parts of the Western Massachusetts Berkshire area, for about 200 years. At one time, there were 25 paper mills in this town.  The first successful paper from wood pulp happened here, as did many other firsts.  
In 2008, Schweitzer Mauduit, the largest local employer of paper makers, closed the doors of its four local paper mills, and Mead Westvaco closed one, leaving only one mill running.  It is still running: two employees bought the two mill buildings, keeping the Willow Mill, the oldest mill in town, running.  They renamed the business Onyx.  We interviewed owners Pat Begrowicz and Chris Matthews about their decision to buy it and their plans for the business.
This documentary will be a look at how a small town with a deep history of paper making, envisions its future, and it will give the community a way to look at its past.  We focus on Pat Begrowicz and Chris Matthews, and the process of showing the mill to prospective buyers, and the slow moving decision to buy it themselves. The history of paper in town is every present in this documentary, as we look at the past struggles and accomplishments paper mill owners faced, as well as the current accomplishments and challenges.
This trailer (below) is out of date, but we include it here as a part of the overall story.  In fact, the actual documentary will be 30 minutes in length, but we will post and archive (publicly, online) much footage, including interviews, and scenes in the town and region.
Early on, the Paper Mills Documentary Project included students from the Lee Middle School in the process.  Students learned the paper making heritage of their town as teachers found ways to incorporate local history and paper making into the curriculum.   Middle school students in Joshua Hall's history class selected some of the still photos for this site and the documentary.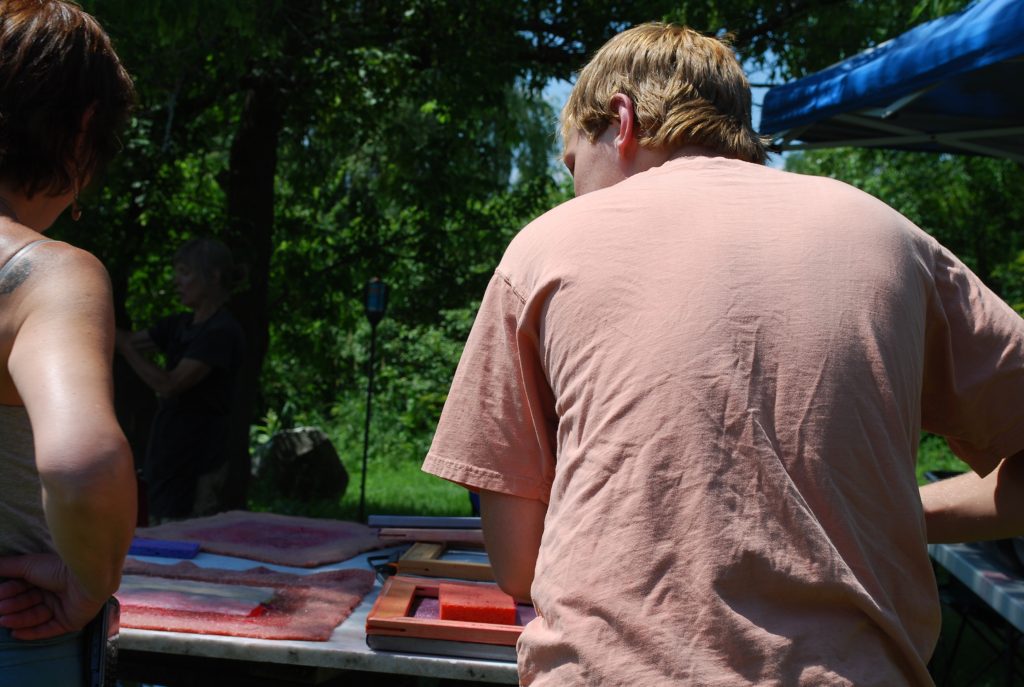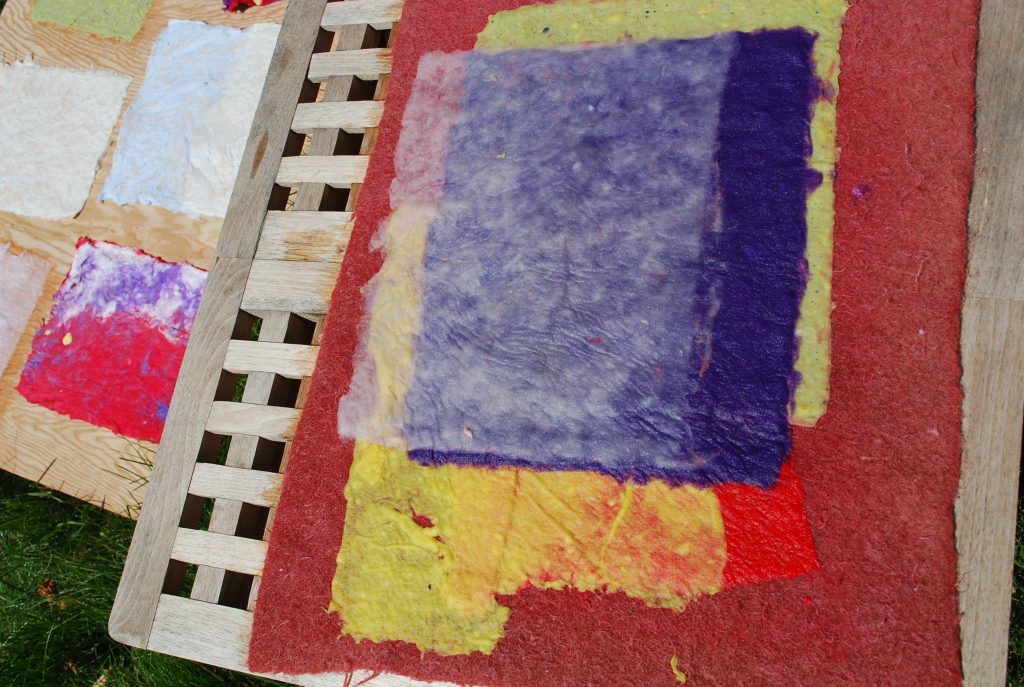 These photos:  Ricki Cowell held a day-long paper making workshop at her gallery in Tyringham, and Paper Town Projects sponsored the  participation of a middle school student.  Joshua Hall's Lee Middle School students also selected still photos from the archives to use in this documentary, some of which are on this site.
To date, this project has been supported by Housatonic Heritage, Mass Humanities, High Meadow Foundation, and generous individuals.